Who

We Are

The Yard Works Landscaping is a commercial and residential maintenance, landscaping and snow removal company that has grown throughout the years, but has not out-grown the values it was founded upon. Jerry Haney, who founded the company 48 years ago, was a schoolteacher who wanted to supplement his teaching salary during the summer months. Jerry worked hard to build up The Yard Works Landscaping. He believed his customers were the foundation to a good business, so he made himself available to them "from morning until night" during each season. Jerry wanted to do what was best for his business, and especially for his customers, so he started to obtain numerous licenses to strengthen his skills. With Jerry's increasing knowledge and solid work ethic, the customer base started to grow.

Fast forward 48 years, with hard work and determination, the company turned from a one-man operation into a 40-person, 12-crew business during its peak season. Today, Jerry's son, Chad Haney is now the President and Owner of The Yard Works Landscaping. Chad, after watching and working with his father throughout the years, still practices the same principles that the company was founded upon. He stresses customer service: that all customers will be taken care of and that he is available to them 24/7. Chad's availability to his customers and his hard working dedicated staff, have continued to keep The Yard Works Landscaping the place to call when people want their yard to work.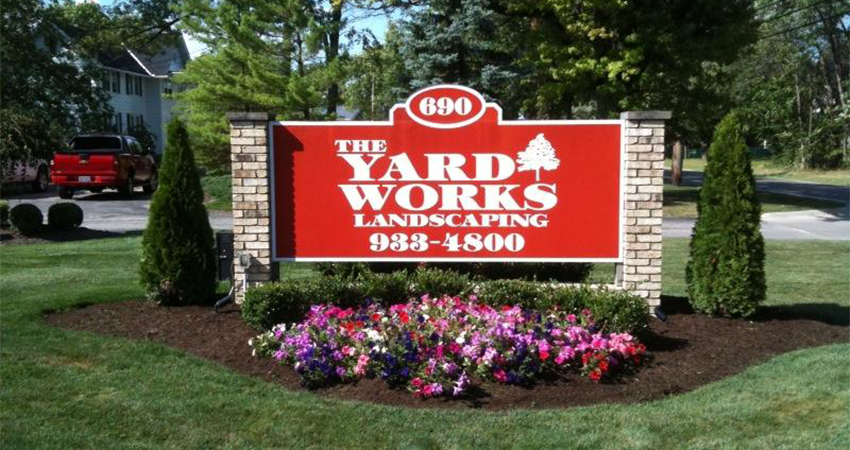 Landscaping

Awards

With so many years of experience in the business, our company is your
source for the highest quality and landscaping service.